University is a life-changing experience. It's a place where you acquire higher learning and meet new people, and a time when you are guided towards developing the qualities of mind and character that will prepare you for a lifetime of achievement.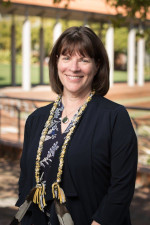 Curtin is a great place to live and learn. It's a large community of people who have a diverse range of backgrounds, ideas and beliefs.
You – our students – are important to us because you have chosen to make an investment in your education with us, and because you contribute to the vitality and diversity of our University community.
In return, we offer high-quality teachers and researchers who will not only provide you with a valuable education, but also uphold our standards and our values of integrity, respect, fairness and care.
Curtin's values and standards are vital because they ensure you have a positive experience during your time with us, and because they contribute to protecting and enhancing the University's reputation.
This guide is essential reading for students. It provides an overview of Curtin's values and the standards of appropriate behaviour expected of all our students and staff. It outlines your rights and responsibilities as a student, and tells you who you can talk to and what you can do if an occasion arises where you feel you have been treated unfairly or wrongly.
We want you to achieve your full potential while at Curtin, and to have a positive experience, with appropriate support from staff.
I warmly welcome you and wish you the very best for your time at Curtin and beyond.
Disclaimer
Information in this publication is correct at the time of publishing but may be subject to change.
This material does not purport to constitute legal or professional advice.
Curtin accepts no responsibility for and makes no representations, whether express or implied, as to the accuracy or reliability in any respect of any material in this publication. Except to the extent mandated otherwise by legislation, Curtin University does not accept responsibility for the consequences of any reliance which may be placed on this material by any person.
Curtin will not be liable to you or to any other person for any loss or damage (including direct, consequential or economic loss or damage) however caused and whether by negligence or otherwise which may result directly or indirectly from the use of this publication.
Student academic or general misconduct is dealt with in accordance with the Curtin University Act 1966, Statute 10 – Student Discipline, the responsible officer for which is the Academic Registrar. Students are expected to inform themselves of and comply with all relevant laws; University statutes, rules and by-laws; and the University's values and signature behaviours, policies and procedures.
Copyright information
© Curtin University 2016
Except as permitted by the Copyright Act 1968, this material may not be reproduced, stored or transmitted without the permission of the copyright owner. All enquiries must be directed to Curtin University.
Curtin University is a trademark of Curtin University of Technology
CRICOS Provider Code 00301J
Alternative formats
This publication is available in alternative formats on request to Corporate Publications.